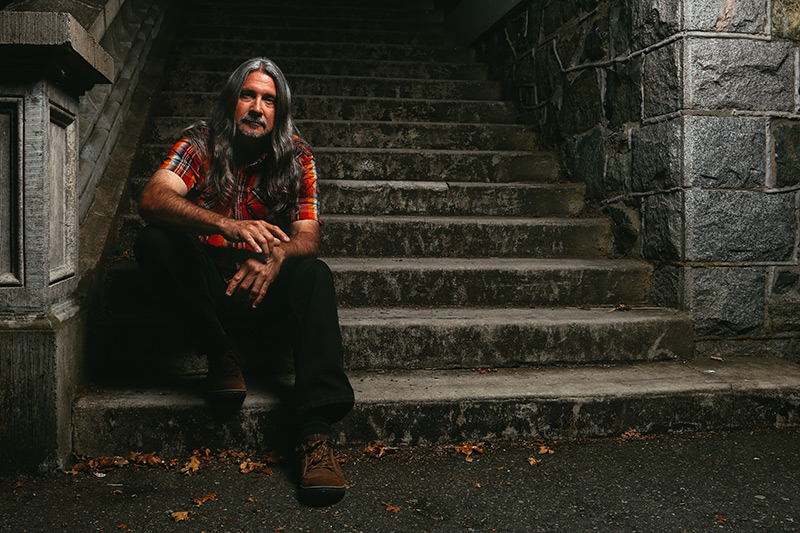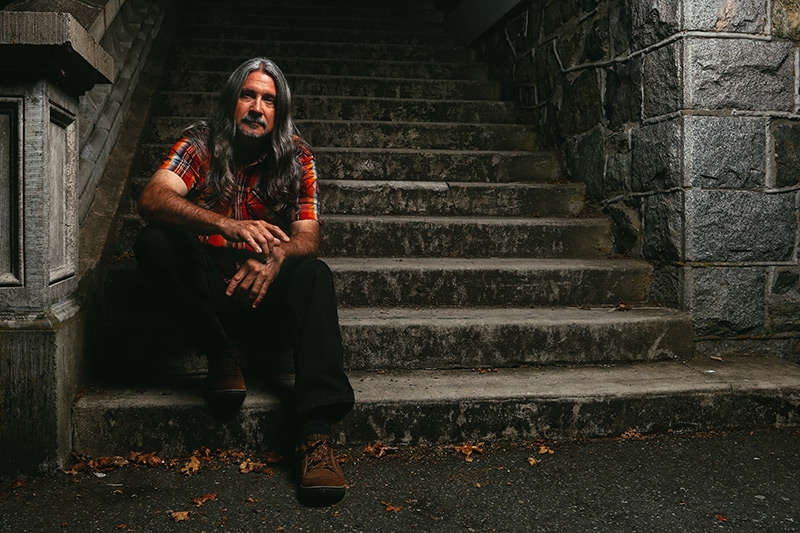 Of Canada's Yukon Territory, Matthew is a creator of music inspired by life on Earth and carefully crafted from composition to arrangement, to production, to performance. The instrumentation in his works reveals influences from all walks of musical life.
With a passion for field recording, Matthew often embarks on expeditions into extreme wilderness from the arctic to the tropics capturing sounds of nature — migrating birds and birds of prey, calving glaciers and rolling icebergs, chirping picas and arctic caribou, dolphins, whales and deep-sea volcanoes — which are woven into his music, inspiring environmental appreciation.
Matthew's first international release "Bleeding Wolves" (which helped bring an end to the Yukon government's wolf kill policy) became a multi-platinum legend in Southeast Asia, and his music remains exceedingly popular with tens-of-millions.
Matthew has received honours never before bestowed upon a foreigner in Southeast Asia. He was the first foreigner to perform at the Golden Melody Awards (Taiwan and mainland China's most prominent music awards), and then became the first to be nominated for his album "Voyage to Paradise", and then to win the coveted award for his album "A Journey of Water". He has since garnered six nominations, and his contributions to television and radio have earned him a Golden Bell Award (Taiwan's Emmy equivalent) and four nominations.
In recognition of Matthew's effort to promote indigenous and traditional culture through music, he was appointed "Ambassador to Aboriginal Culture" and "Honourary Citizen" by several regional governments, and "Cultural Ambassador" by the Taiwan government. In 2011, Esquire magazine's China edition named him "Man of the Year" for his environmental accomplishments.
Back home in Canada, Matthew was awarded "Best Yukon Artist" and has received two nominations at the Western Canadian Music Awards. He was also awarded the Parliamentary Certificate of Honour by the Canadian government, and the Yukon Government's Department of Economic Development appointed him "Special Envoy to Taiwan" in recognition of his contribution to Taiwan-Canada relations.
Matthew's 20+ solo albums, live concerts, soundtracks, commissioned works and documentaries all retain an emphasis on culture and the environment.
In addition to his studio productions, Matthew is renowned for staging exciting live performances which have sold out some of the most prestigious venues with his message of environmental and cultural appreciation.
At the heart of Matthew's music is a commitment to improving the world around us — a chord which continues to resonate with an ever-growing audience.

2002 – West Coast Music Awards
*Best Yukon Artist: In So Many Words
2004 – 

Golden Bell Award (China, Hong Kong, Taiwan and Singapore's NAB-equivalent)
*Best Radio Production of a Commercial Advertisement
2005 – Golden Melody Awards (China, Hong Kong, Taiwan and Singapore's Grammy-equivalent)
*Best Crossover Album: Journey of Water
2000 – Golden Melody Award
* Best Instrumental Album: Voyage To Paradise
* Best Comprehensive Program: Hakka TV Hafun Taiwan Show
* Best Directing Non-Drama Program: Hakka TV Hafun Taiwan Show
* Best Sound Award: Hakka TV Hafun Taiwan Show
2009 – Golden Melody Award
* Best Crossover Album: Hakka Heartland
* Best Musical Arranger: Hakka Heartland
* Best Album Producer: Hakka Heartland
2011 – Western Canadian Music Award
* Best World Album: Orchid Island
2011 – Golden Melody Award
* Best Album Producer: Orchid Island
Other Awards, Honours and Appointments
Canada Parliamentary Certificate of Honour
Received the honour of China's Mr. Modern GQ "Environmentalist of the Year" award
Esquire China Magazine 2012 "Man of the Year" for Environmental Accomplishments
Appointed "Special Envoy to Taiwan" by the Government of Yukon
Appointed "Cultural Ambassador" by the Ministry of Culture, Taiwan
Appointed "Ambassador of Taiwan Rivers" by Water Resources Agency, Ministry of Economic Affairs, Taiwan
Appointed spokesperson for HiNet (2009-2011), Taiwan's largest ISP
Appointed "Ambassador of Annual Taipei Car-Free Day" by Taipei City Government
China's Travel Channel headline performing artist and Philanthropy Award recipient
Appointed "Environmental Protection Education Program Spokesperson" for the Environmental Protection Administration, Executive Yuan, Taiwan. Matthew Lien