Matthew Lien holds 25th anniversary concert in Taiwan
WHITEHORSE, YT – Yukon musician Matthew Lien has staged his 25th anniversary concert in Taiwan celebrating a quarter century of performing in the island nation. The concert is the centrepiece of a documentary introducing Taiwan to the international community, being produced for the Ministry of Culture.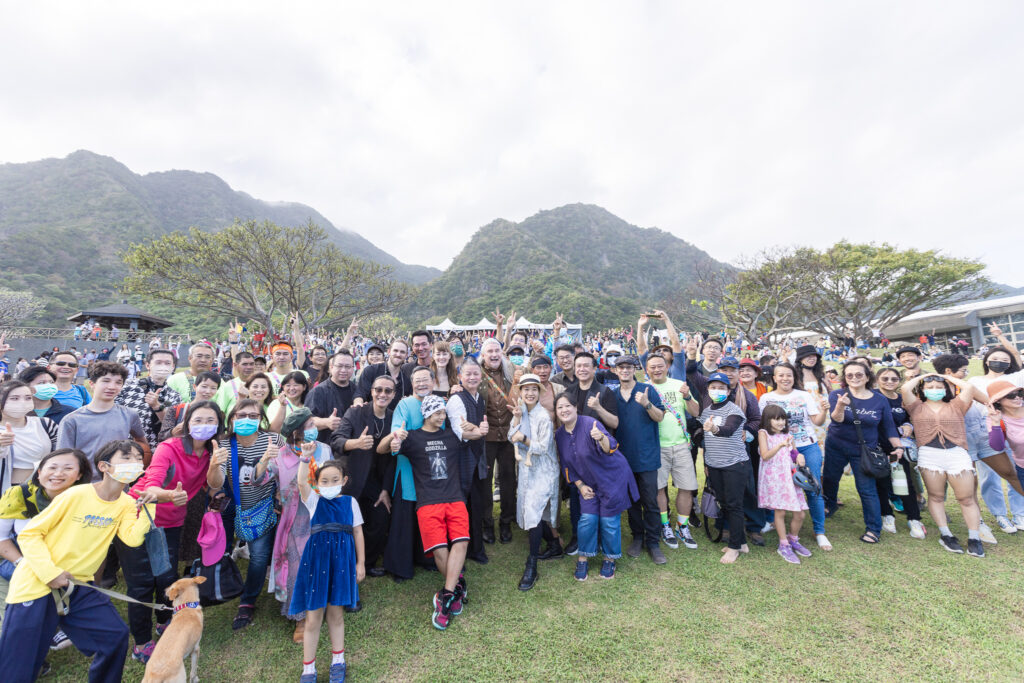 Lien invited two Yukon musicians – Alana Martinson (fiddle, vocals) and Elijah Bekk (electric and acoustic guitars) – to perform with his Taiwan-based ensemble, and his recording engineer Todd Hooge from Vancouver Island. Lien's ensemble includes traditional Taiwan instruments such as bamboo flutes, suona (a traditional double reed instrument), and the erhu (Chinese violin), which interact with the western instruments in the group, in a crossover music style that has garnered several awards.
In addition to Taiwan's traditional music, the Canadian contingent were exposed to traditional foods such as curdled duck blood, thousand year old eggs (said to be marinated in horse urine), and fermented "stinky tofu" which sent one of the musicians running from the pungent odour in Taipei's Raohe night market.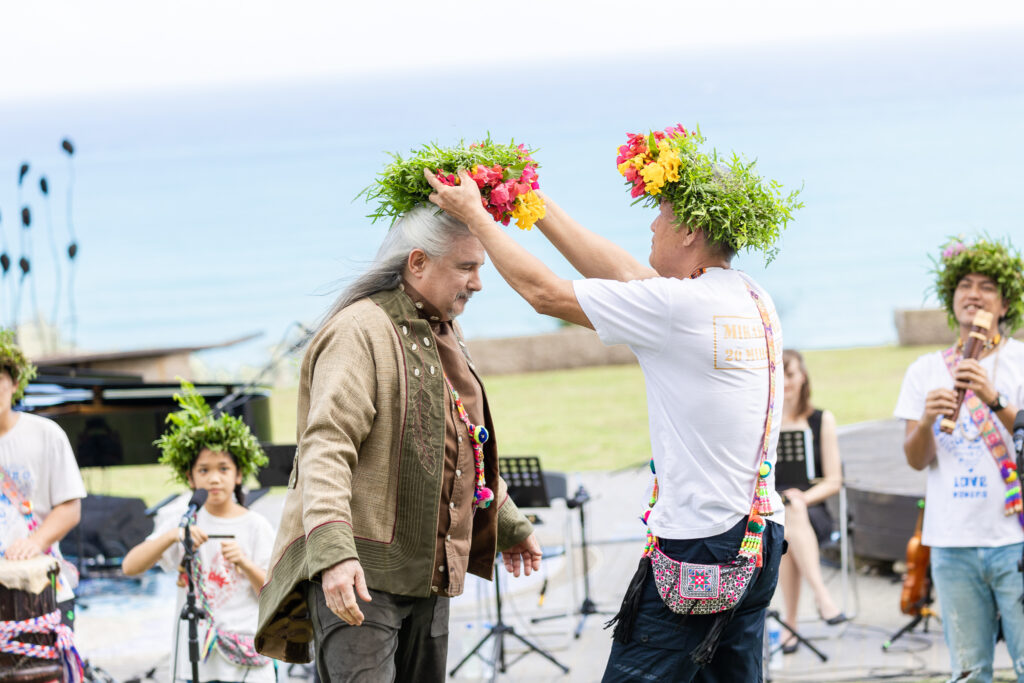 Because the concert will be featured in a documentary, a scenic outdoor venue was chosen on Taiwan's rugged eastern coast. "The remote location, literally as far as you can get from the populous western side of the island, created logistical challenges," said Lien. "We hoped for a few hundred people to attend which is enough for the cameras; but we wound up filling the grounds despite a landslide that closed main road to the area."
The closure of the Suhua Highway etched into rugged cliffs overlooking the Pacific, had occurred just two days before the concert, causing revellers to travel up to 12 hours.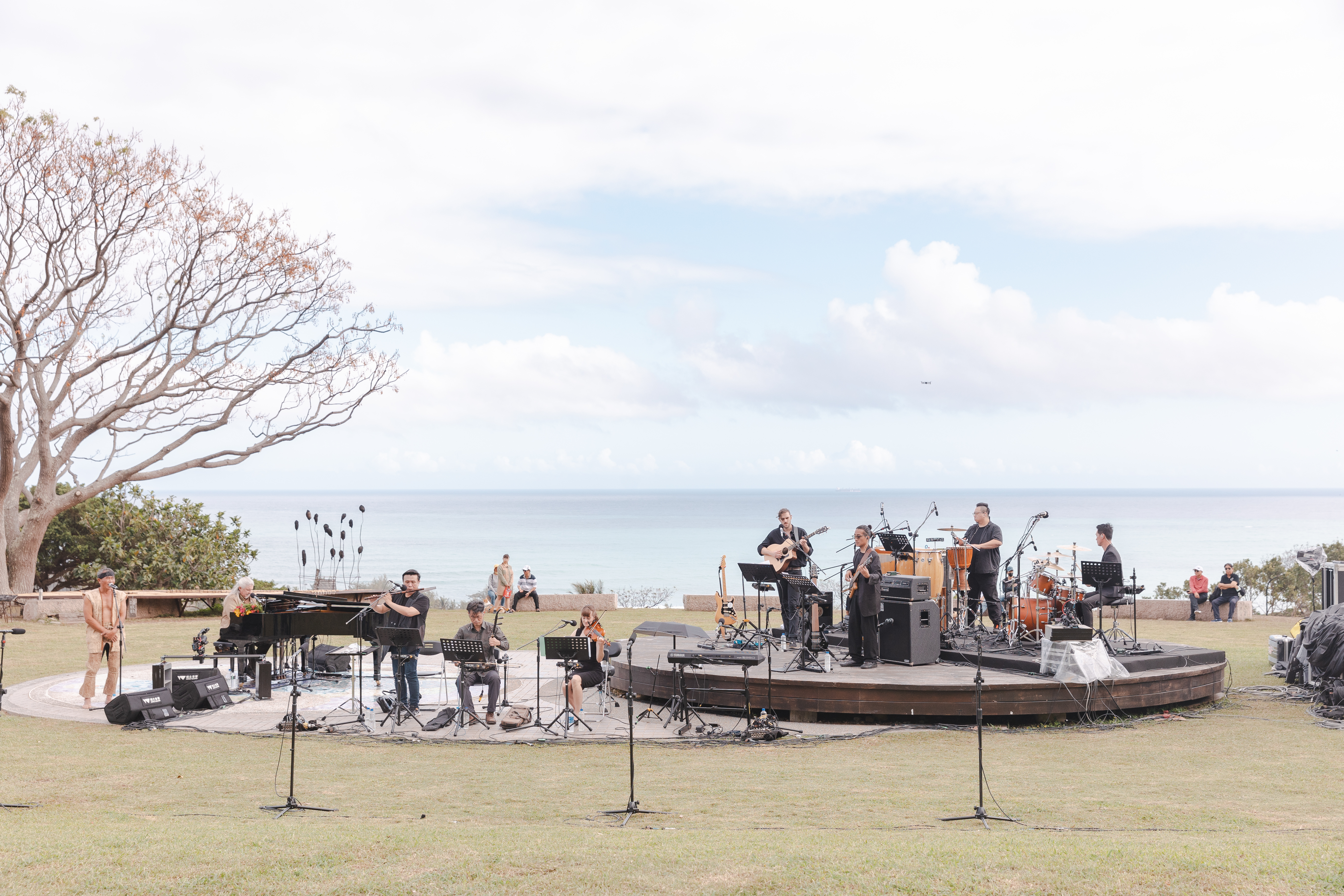 Lien is also hosting the documentary, to be released by his agency New Vision later this year on the Taiwan Plus platform. Lien is the appointed Cultural Ambassador to the government of Taiwan and has won the region's Grammy-equivalant for blending traditional music with his own styles.