Matthew Lien's "Window to the Past" music video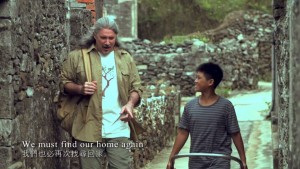 Matthew Lien's song and music video, "Window to the Past," was commissioned by Taiwan's government to promote the traditional culture of Wangan Island, the fourth largest island of the Penghu archipelago.
The architecture of Wangan is particularly unique, with one special feature being the presence of a household's family name crafted into the stone work of the windows.
Sadly, these old houses are being torn down for newer homes and guest houses. The hope is that, by celebrating the unique culture of Penghu's Wangan, cultural and eco tourism may be stimulated, thereby causing families to rethink the demolition of their traditional homes.
(c) Copyright Whispering Willows Records Inc. / Universal Music Publishing. www.matthewlien.com