Matthew produces concert series to aid musicians hurt by COVID19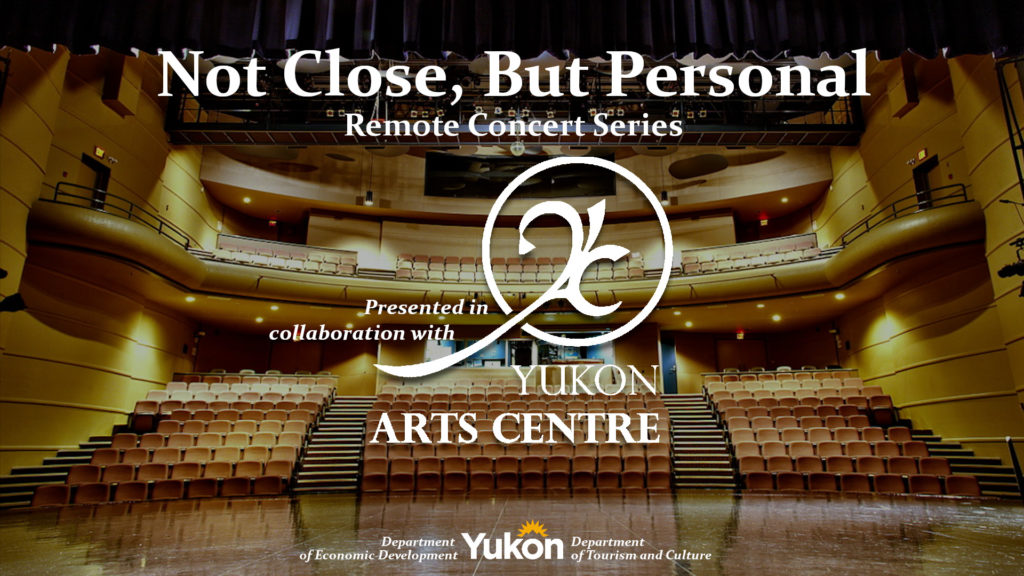 When the Yukon locked down due to the COVID19 pandemic, many performing musicians were left without income or opportunity. Recognizing this difficulty which also impacted live performance technicians, Matthew reached out to the Yukon government for funding support.
Working in collaboration with the Yukon Arts Centre — a venue also in need of programing and a new approach to presenting — Matthew produced a series of 20 concerts (mostly solo) relying on a skeletal technical crew. The aim was to provide economic relief to performing artists, and comfort to people isolated at home, by live-streaming concerts three times each week from the empty Yukon Arts Centre, and also from musicians' homes in remote communities.
The result was very successful, winning praise from musicians and audiences alike, and has provided the Yukon Arts Centre with an option for future presenting.
Each performance opens and closes with thanks to the Yukon government's departments of Economic Development and Tourism and Culture and several other sponsors, along with a reminder about safe health practices.
The performances remain online at http://www.facebook.com/notclosebutpersonal